A few days ago, I wanted to buy cinema tickets. The price was €14.60! I think it's an exorbitant cost to go to the cinema, right? So I looked for a way to pay less for my cinema ticket and that's how I came across the Fnac Darty pass, which offered cinema tickets at almost half price. This aroused my curiosity… I also saw that in addition to reductions on cinema tickets, with this Fnac Darty pass, you could save money on many other major brands. So I inquired about this famous pass, relatively unknown to Fnac and Darty customers. After subscribing to the offer, I was able to save on my cinema tickets. I of course took the opportunity to test for you this Fnac Darty pass and here is my detailed review! In this guide, we will see how much the pass costs, which brands are referenced and how to subscribe to it.
What is the Fnac Darty pass?
The Fnac Darty pass, also called partner pass, is a set of discounts exclusively reserved for holders of a Fnac or Darty loyalty and credit card. The brand has negotiated discounts with no less than 80 partners. This partner program may look like a works council that offers exclusive discounts only to its members; with the difference that there, there is no need to be an employee but simply a customer of Darty or Fnac and to have a loyalty or credit card.
Here is a video showing the concept:
What reductions does the Fnac Darty pass offer?
You can benefit from up to 42% reduction at more than 80 partners.
There are brands such as Intermarché, Carrefour, Airbnb, Asos, H&M, Casino, Ikea, Expedia, Promovacances… On average, they offer a 5% reduction. In addition to these reductions, you benefit from the advantages of Darty and Fnac loyalty cards. The reductions can also be combined with current promotions at partner brands.
Pass Fnac Darty offers gift cards with discounts. In fact, you will buy cards with an immediate discount. Let's take the example of the IKEA gift card: on this one, you have an 8% reduction.
Imagine that you want to buy a €1000 gift card from Ikea: you will actually pay €920, but receive a card worth €1000.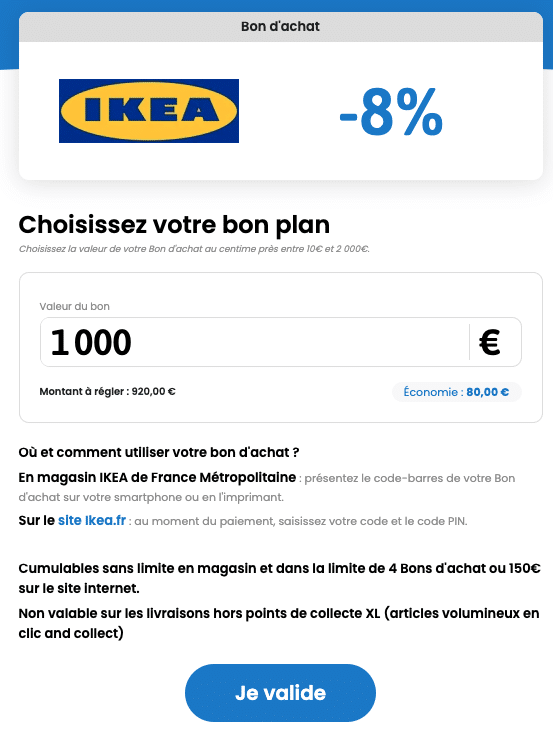 The Fnac Darty pass, therefore, allows you to obtain cheaper gift cards, as offered for example by eBuyclub.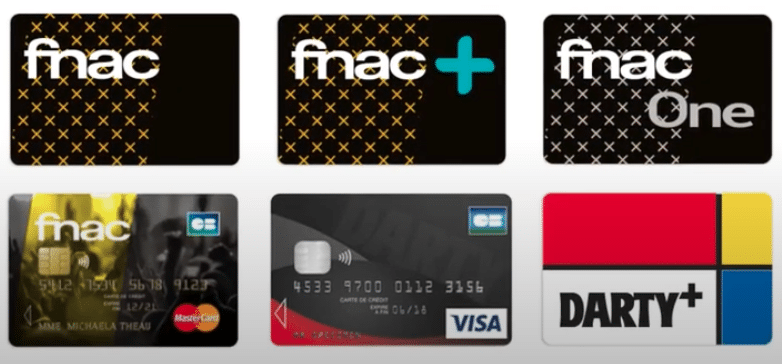 To benefit from these numerous reductions, you must be a Fnac member or a Darty subscriber. You automatically become a member when you have one of the following cards:
Fnac+ : the card costs €9.99/year the first year then €14.99/year the following years. Here are the advantages of the card in addition to the partner pass: -5% reduction all year round on many universes, free delivery of books, shows at reduced prices and classic loyalty program, with accumulation of money on the kitty that you can then reuse. 4 months free on Deezer and ePresse.
Fnac One : Fnac One operates in the same way as Fnac+, except that it is intended for "large customers", i.e. those who have spent more than €2,000 accumulated on at least 4 purchases over 12 months, or 18 purchases still made over 12 months at Fnac. Fnac One customers benefit from enhanced advantages (in addition to the advantages of Fnac+) such as unlimited free home delivery from €15, priority checkouts, invitations to cultural events and private parties, and dedicated customer service.
Fnac Credit Card : the Fnac credit card is a free Mastercard cashback card. You benefit from 1% cashback on all your purchases at Fnac, but also in all stores. You also benefit from Fnac+ advantages.
Darty Max (formerly Darty+) : this is a subscription from €9.99 to €19.99/month which allows you to have your devices repaired unlimited. The price of the subscription depends on the type of device you want to repair. Darty Max also allows you to benefit from discount offers at Darty.
Darty Visa card : it is a credit card associated with a revolving credit, which offers very high interest rates. The card can be used everywhere and you can win €10 vouchers for at least 3 purchases of more than €50 each. The subscription costs 15€ but this is reimbursed in a voucher.
How to order a card?
To order a gift card, nothing could be simpler! Visit the website: Passfnacdarty.com
Once you arrive on the site, you will choose among the partner brands classified by theme. Let's imagine that we want to buy an Airbnb voucher: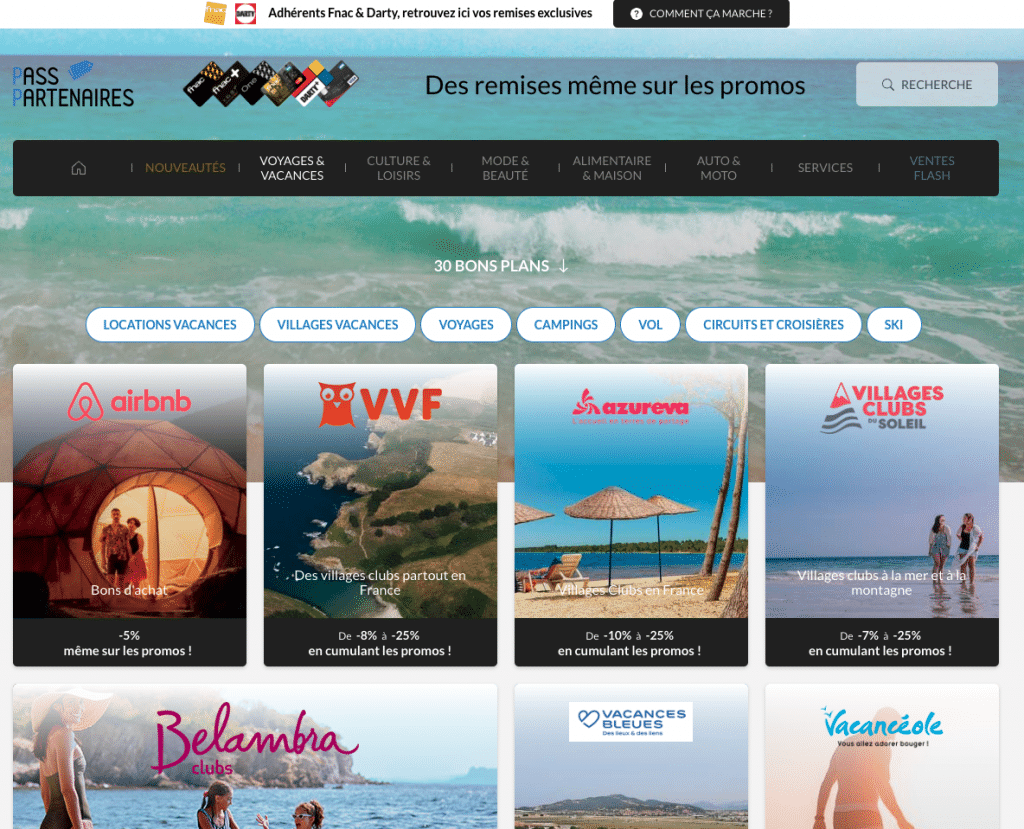 It is then necessary to click on the page of the sign and read carefully the conditions of the offer. This is very important, especially before taking a gift card that you will not use (Good! You can always resell your gift card, but to avoid this kind of inconvenience, really read the conditions of the offer).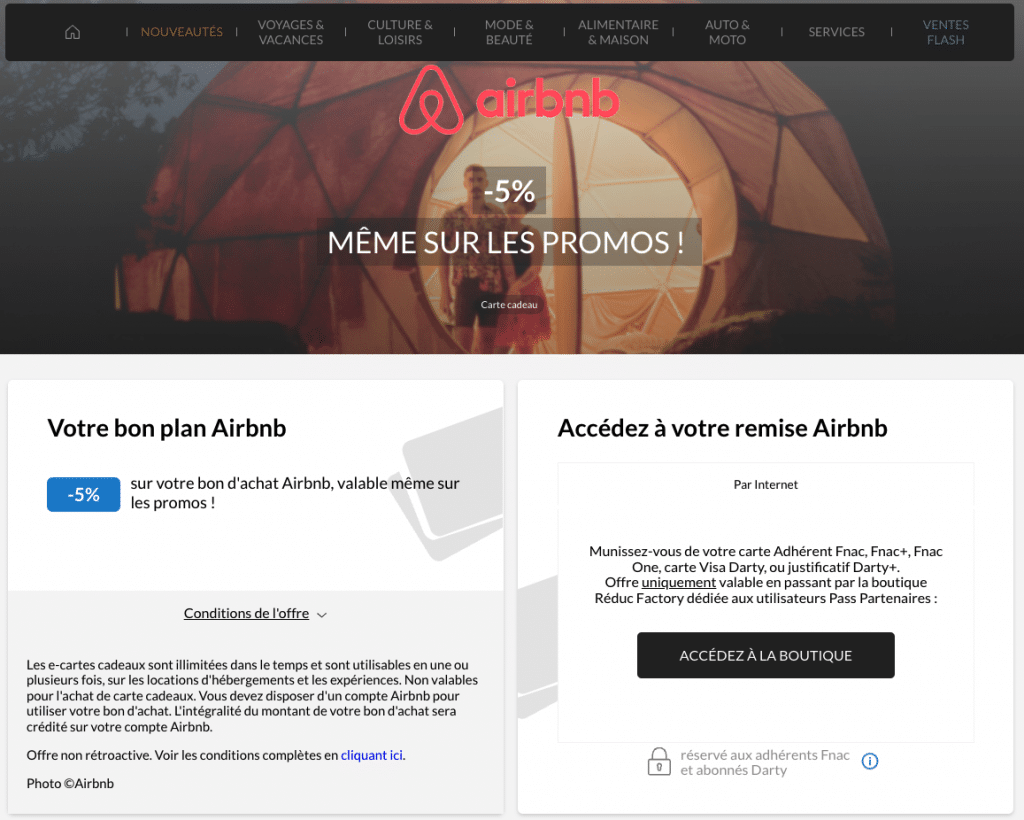 Then click Go to Store to order your voucher.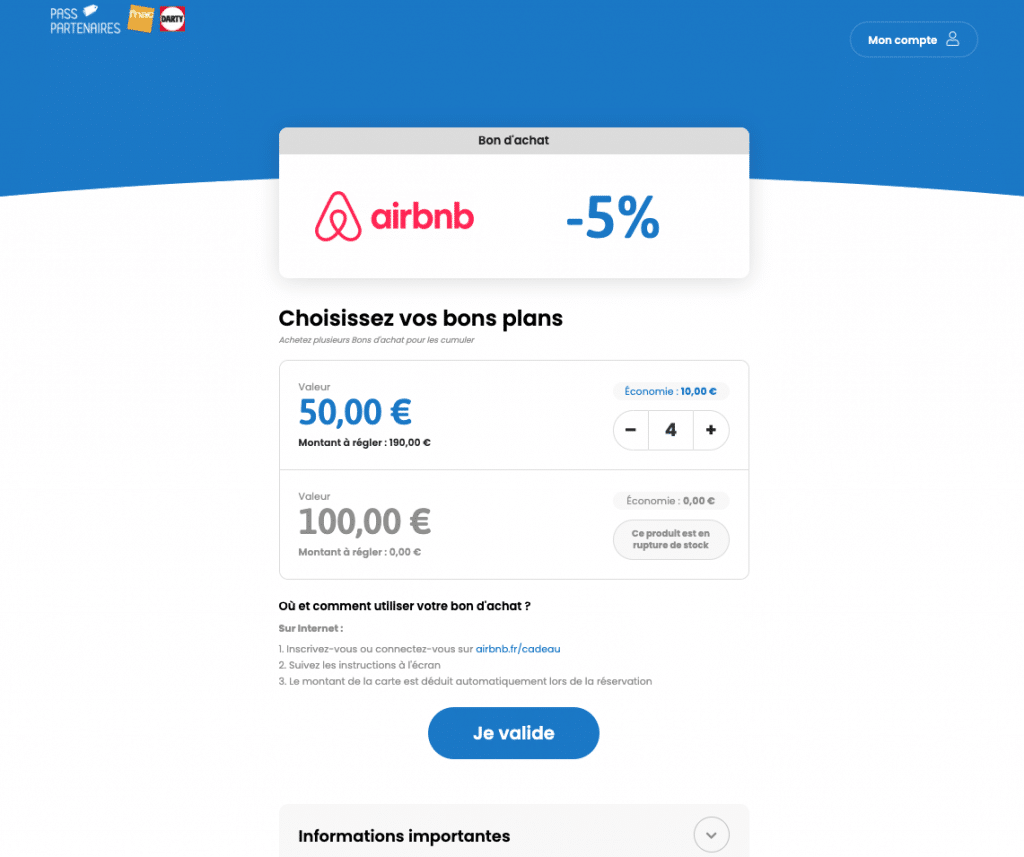 You will be redirected to this page and can place an order. Sometimes, you will be able to define the amount of the desired voucher yourself, as is the case in the example above with Ikea; while the amount is also already preset sometimes and there you just have to choose how many cards you want to buy. You know in real time how much you will pay and especially the amount of savings you will achieve! Then click on I Validate then on Pay if you are already connected. If you haven't created an account, create one first before ordering a card. In this regard, when creating your account, to be a member and therefore benefit from the advantages, you must enter the last 6 digits of your Fnac or Darty card.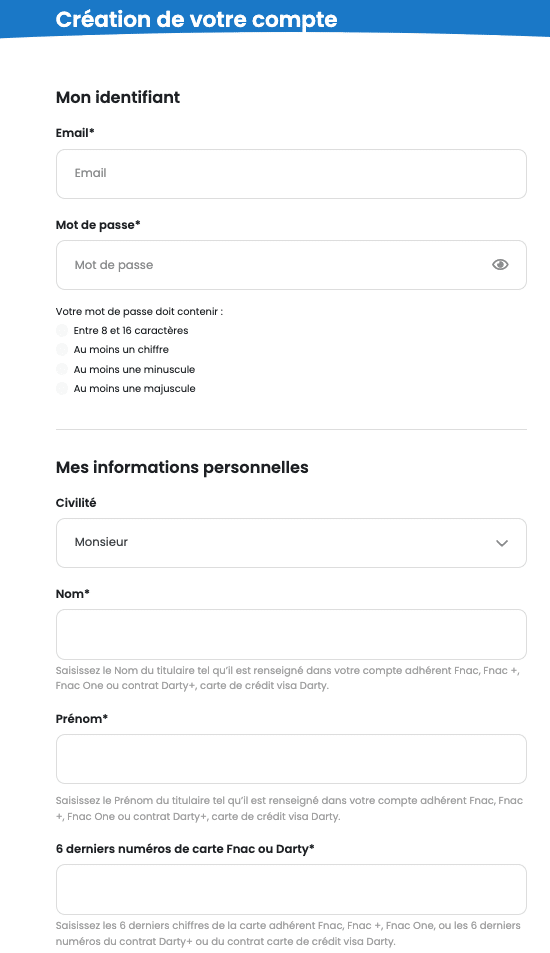 You will only have to place an order afterward, then the voucher will appear in your account, in the "my vouchers" tab. You can then use this voucher on the site or in-store within the chosen brand. You can also buy some vouchers over the phone, especially for travel brands.
See also the IKEA loyalty program.