Are you tired of working for someone? Do you feel like you're working to make your boss rich? So why not consider starting your own business? Among the many businesses that exist, one of them is as old as the world: it is about the purchase/resale.
Having made the purchase / resale by creating a brand of clothing as well as several e-commerce sites, I will share my feedback with you on this business.
In this guide, learn how thebuying resellingwhat product to sell and how to resell your products, as well as some tips for a successful purchase/resale business.
You are ready ? Let's go !
The purchase / resale, what is it?
This business has existed since the dawn of time. It is extremely simple to understand.
You buy a product from a wholesale supplier and you resell the product to a customer – private or professional – by applying a margin on the way.
By buying the product in bulk (several quantities at once), you get it at a preferential price, which then allows you to resell it by applying a margin.
It is this margin that will pay for your work and that will allow you to make a profit.
Let's say you want to sell shoes. You buy them from your supplier at a price (A).
To this you will add the different costs around the product, for example:
the rent for your premises;
the cost of packaging;
product improvement;
electricity;
all the different fees.
This is called the cost of returns.
To this, you will add your margin, which will allow you to obtain a profit when selling the product.
Different types of purchase/resale
Now that we have understood what buying/reselling is, we will see the different types of buying/reselling that you can do, whether you are an individual or a professional.
Individuals
Contrary to what one might think, the purchase / resale is not intended only for professionals; it is quite possible to buy/resell as an individual, but beware: occasionally. When it becomes recurrent and above all, when you exceed a financial threshold, you have to declare yourself as a professional, but you can start like that.
As an individual, you can buy/resell by going, for example, to a garage sale and then reselling the products online on ad sites like Leboncoin, or Vinted for clothes.
You can also buy lots on these same ad sites and resell them individually by applying a margin on each piece sold. The idea is to find products sold for less than their real value, to resell them at the right price and obtain a profit.
Where to resell its products as an individual?
As an individual, you can resell your products on the following ad sites:
Momox: to sell books;
Leboncoin: to sell furniture, video games, etc. ;
Vinted: to sell clothes and childcare.
Amazon Arbitration
You can also buy/resell by becoming an Amazon bargain hunter. This profession, still unknown in France, is very developed in the United States. It consists of finding products (usually in clearance stores) at attractive prices, and reselling them online on the Amazon platform.
This is called Amazon Arbitration.
You will scour the stores in search of rare pearls; you will scan the products to see how much you can earn and as soon as you find a top product, you will buy it in large quantities to be able to resell it on the Amazon marketplace.
Where to resell its products as a bargain hunter?
On the Amazon platform, you can consider selling your products on other marketplaces such as:
Cdiscount: generalist;
Manomano: decoration/furniture;
eBay: electronic product, video games;
Fnac: cultural products.
Ecommerce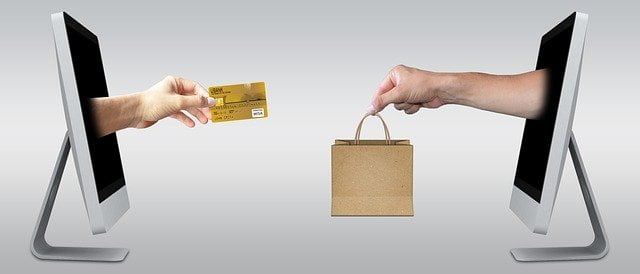 When you want to sell products, selling on the internet becomes obvious. With an online business, you have fewer costs to bear than with a physical store (generally): no premises to pay, the cost of a site is lower and lower and you are visible 24 hours a day, 7 days a week. /7d.
Every day, Internet users can buy from you. You do not need to be physically present to hold the point of sale, which therefore limits the number of employees in the structure.
On the other hand, in e-commerce, there is a lot of competition, and many are giving the profession bad publicity, especially with the expansion of dropshipping.
Customers have therefore become quite suspicious, especially when they do not know the store. And to bring visitors to your store, you have to either pay for online advertising or do natural referencing, which takes a lot of time without being sure of the result.
We are dependent on platforms like Facebook, YouTube or Google, which can close your accounts for the first two and downgrade you in search positions for the third. In a few days, you can have reduced traffic with all the consequences that this can have on turnover.
Where to resell its products as an e-merchant?
You can sell your products on your own e-commerce site, using a tool such as WordPress, Shopify or even PrestaShop. You can also sell your products on marketplaces like: Amazon, Cdiscount, Fnac, etc.
Physical store
You are going to sell your products in a local. The advantages of a physical store are that you will be more visible than on the internet from the start (especially if you have chosen the location well), because you will have visitors and passers-by who will enter your store, you are not dependent on the natural referencing, nor advertising, nor any platform or agency to obtain in-store traffic.
On the other hand, on the downside, the investment is often heavier than for an e-commerce site.
Where to resell its products as a trader?
You can sell your products in your physical store. If it is a brand, you can develop your sales by offering your products in other physical stores.
Wholesaler
You can also become a wholesaler. This consists of buying products in bulk and reselling them to professionals. The big advantage is that you sell larger quantities than if you were selling to individuals. So you earn more money on every order.
There are, however, some drawbacks. To become a wholesaler you must:
a large financial contribution, because it is necessary to constitute stocks,
find suppliers as well as customers, which is more difficult than with resale purchases in BtoC (from professional to individual).
Where to resell its products as a wholesaler?
You can opt for an e-commerce site to sell your products, but you can also go to trade shows and other events.
What products to sell?
If you want to buy/resell, you are certainly asking yourself the following question: "what products can I sell?"
Before listing different products, the advice I can give you is to choose a product that you know well and for which you have a real interest. Indeed, when you sell a product, you must know how it works, how it is made, etc. to sell it well.
To go in this direction, I will give you an example. Several years ago, I bought/resold baby diapers, before I had my son. Result, I didn't know the product well, I ordered the products despite common sense and I ended up closing my e-commerce site with some debts as a bonus… You see that with this story, you have to avoid selling one product per opportunity, it is rather necessary to like/know a minimum the product which one wishes to sell. On the other hand, the choice of the product is really specific to each one, look around you, your passions, what you like and you will find sales opportunities.
Real estate purchase/resale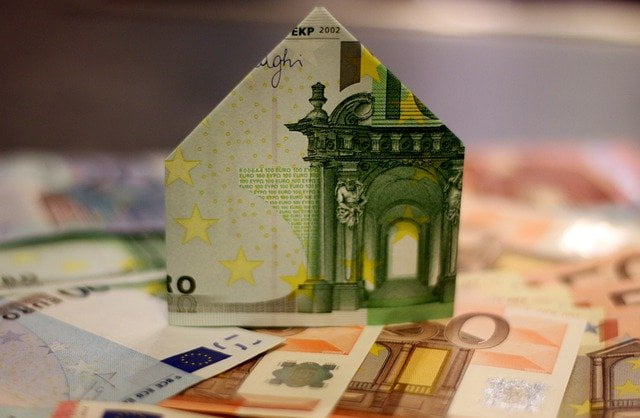 When we think of buying/reselling, we don't necessarily think of real estate, but you also have the possibility of buying/reselling real estate. This profession is called "merchant of goods".
It is a job that consists of buying real estate, or even a real estate complex, and reselling it at a profit. To do this, you will use several strategies:
purchase of several batches and resale by cutting;
renovation ;
transformation of a good with a defect;
creation of co-ownership in a building and resale by cutting.
There are many other tips for buying/reselling real estate. If this job interests you, I invite you to read this book that I myself read on Amazon:
Become a property trader: carry out your first transaction
Purchase/sale of cars
If you know anything about automobiles, there are real deals to be had in buying/reselling cars. Individuals often do not know how to estimate the value of a car, so you can take advantage of this. You can also do business at auctions, where you can buy cars at very attractive prices.
Purchase/resale of physical products
Here is an interesting study published by FEVAD which shows the market share of e-commerce by sector.
Although the figures are valid for e-commerce, they are also valid for physical sales.
Here are the top 5 largest sectors, in order of importance.
High tech products
High-tech products (telephones, speakers, connected watches, etc.) represent 25.9% of e-commerce sales.
Household appliances
Household appliances (washing machine, hair dryer, vacuum cleaner, etc.) represent 20.4% of e-commerce sales.
Cultural products
Cultural products like books sell very well online; they represent 19% of e-commerce sales.
The fashion
Fashion represents 14.7% of e-commerce sales; it's a very big market and it's a safe bet that you can find a product to sell in this sector.
High consumption products
Consumer products (food, groceries, etc.) represent 7.6% of e-commerce sales, almost tied with the furniture sector, which represents 7.3%.
What legal status should I choose for buying/reselling?
Since you buy products to resell them, the micro enterprise is not so suitable for the business of purchase / resale, because in micro enterprise, you will pay charges and taxes on your turnover and not on profits.
Without going into details, when you are under the status of micro enterprise, you cannot deduct the costs related to the product and other charges.
It is recommended to set up a SARL (EURL if you are alone) or SAS (SASU if you are alone).
The SARL is more advantageous if you want to pay yourself a regular salary and the SAS is more advantageous if you want to be paid with the profits of the company at the end of the year.
If you have a main activity that already generates income for you, you can opt for SAS. On the other hand, if it is your main activity, the LLC will be more suitable.
Attention ! These are general advice only. I am not an expert in business creation; I therefore advise you to contact an accountant or a lawyer to choose the status best suited to your case before opening a company or a store.