With inflation, you certainly want to save money on your groceries. You probably limit yourself to fruits and vegetables, which are more and more expensive. What if I told you that it is possible to pay for fruits and vegetables between 20 and 80% less than the supermarket price?
This is possible, thanks to organized pick-ups from certain producers. In this guide, you will learn how pick your own fruits and vegetables and thus, to save money, and where to find pickings at the producer.
Presentation of the concept of direct producer picking
The producers started from a simple observation: labor when picking fruit and vegetables is expensive and is responsible for a large part of the cost of the product. Rather than passing this price on to consumers, some growers thought it was better to let the consumer pick the fruit themselves so that the price of the product would be lower.
With this method, everyone wins: the producer sells more, with less staff and obtains better margins compared to what the supermarkets offer him, because he sells directly.
For him, fewer middlemen = more money.
The consumer, meanwhile, obtains less expensive seasonal fruit and vegetables from local sources, while enjoying a fun time with the family, because he can come and pick the fruit and vegetables with his children.
You will therefore pick the fruits and vegetables of your choice.
Generally, a sign indicates the period in which you have the right – or not – to pick fruits and vegetables to avoid picking those that are not ripe.
Once the picking is done, you go to the checkout and pay by the kilo (as is the case at the supermarket, by the way).
The more seasonal fruit or vegetables you buy, the lower the price per kilo will be.
Note that some farms also offer flower picking.
Where to find Pickups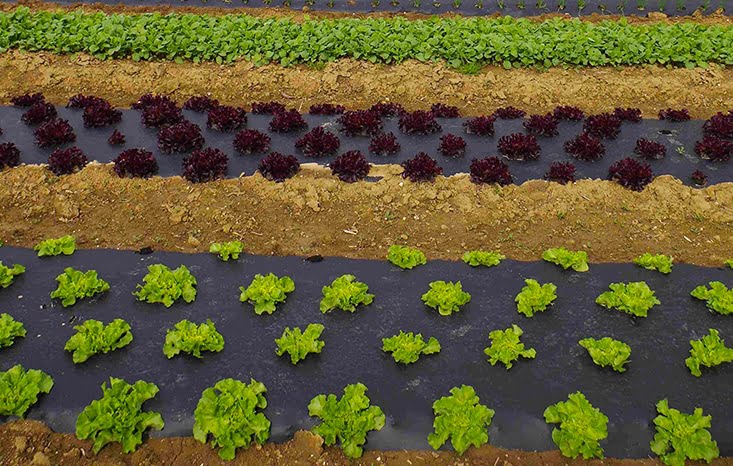 Chapeau de Paille is a fruit and vegetable picking network created in 1985. It brings together more than 36 pickings: 10 in Île-de-France and 26 in the provinces. 2.5 million pickers go through this network every year.
Find a pick-up near you
It is the largest current network in France. There are surely some local initiatives, near you. Do not hesitate to go to producers and ask if they organize pickings.
You also have sites that reference producers who organize pick-ups. Here are two:
A few tips for a successful harvest
Before going to a pick-up, check the calendar to find out if the fruits and vegetables on offer interest you. Bring your containers (some farms do not offer bags), also bring secateurs and why not, a wheelbarrow, if you plan to pick a lot of fruit; it will be easier for you to move during your picking. Some farms can sometimes provide wheelbarrows and other equipment. The most important thing is to learn about the exploitation upstream, because some of them require, for example, an entrance fee. Look at the prices and compare them with those of the supermarket. Some farms even offer entertainment, such as a visit to the farm for children, for example, which can be interesting.