E-commerce continues to grow and with a rate of 14.1% of retail trade, it is taking up more and more space. This explosion has led to a massive increase in the number of parcel shipments and, to meet this demand, young start-ups have invented a new concept: the private pick-up point. We all know Mondial Relay or Relais colis. The principle is simple: you place an order online and pick up your order at a pick-up point. This is usually a physical store; a florist, a hairdresser, a garage, etc. For the store, the main objective is to make ends meet and introduce its products to individuals who come to pick up their parcels. But the collaborative economy has been there and has reinvented many uses. Now, you can rent practically everything between individuals: your objects, of course, like your swimming pool, your garden or your car, and even your home! Well now, we can also receive and have parcels delivered. Formerly only reserved for professionals, this practice can now be popularized and each individual can become a relay point and thus make ends meet. In this guide, learn how become a private relay pointon which platforms to register and above all, how much to expect to earn.
What is a particular relay point?
A special relay, also called neighbor-relay, works like a classic professional relay point, with a few differences, which we will detail just after. As a relay point, you will receive the packages on behalf of your "neighbors" and you will give them to them. Concretely, the delivery man gives you the package and you just have to give it to your neighbor. The particularity of the particular pick-up points is that your neighbor cannot pick up his order when he wishes, it is up to you to arrange an appointment with him. Your job will therefore consist of receiving the package (1), arranging an appointment with the neighbor (2), then the latter will come to your home to pick up his package (3). You will then be paid for each package delivered (4). The big advantage of this practice is that you make ends meet without having to travel.
However, you must be able to be available and have space at home to be able to store the packages for a few days. Being paid by the task, to earn well with this activity, you must be able to receive several packages. Also note that the more you live in a big city, the more likely you are to receive many packages and therefore, to earn more.
Who can become a particular relay point?
Anyone can become a relay point, whether you are a student, unemployed, retired, teleworker, etc., you can make ends meet this way. However, you must follow a few rules:
be at least 18 years old;
be a French resident;
provide supporting documents (identity card, proof of address);
be available at least 3 mornings per week;
have a schedule of 5 hours per day (3 hours in the morning and 2 hours in the afternoon).
If you respect these few rules, you can become a relay point. You do not need to have a large accommodation, you can adapt the number of packages you want to store at home yourself, knowing that on average, a package is the size of a shoebox, will allow you to gauge the number of packages you can store simultaneously. I recommend that you start small and adapt the number of packages you can receive later.
On which platforms to register?
On this market, there are several applications offering pick-up points between individuals, but I recommend two of them: Welco and Pickme.
As I usually advise, to maximize your earnings, I recommend that you register on both platforms to receive more packages to earn more money.
Pickme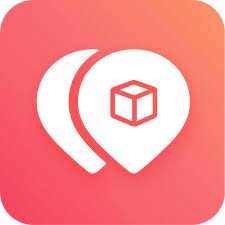 Launched in July 2020 Pickme is a real success. The application covers more than 500 cities in France and Pickme has more than 80,000 relay neighbors (called keepers on the app). Many delivery brands trust Pickme. Among these relay customers, we find DHL, Colissimo or Geodis, which is a guarantee of the seriousness of the application.
I also tested Pickme and here is my detailed opinion on the application.
If you want to download the app, click below:
How much can you earn as a private relay point on Pickme?
For each parcel received and delivered, you can receive between €0.60 and €1 (it depends on the carrier). Here's how the pay breaks down:
you receive between €0.30 and €0.50 as soon as you receive a package from a delivery person;
you receive between €0.30 and €0.50 as soon as you deliver the package to its recipient.
Note that this is an additional income; as a neighbor-relay, you will not be able to exceed €3,000 in earnings.
Welcome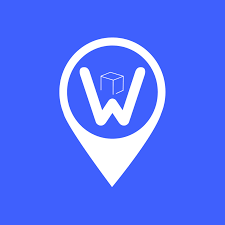 Welco was created in 2017. Created by Romain Barraud, today Welco has more than 50,000 individual relays in France and Belgium. Welco covers more than 500 cities and receives more than 270,000 parcels. Before validating your account and being able to start receiving parcels, Welco offers a compulsory and free mini-training of 20 minutes to give you the basics of a good particular relay.
How much can you earn as a private relay point on Welco?
Welco is a little less generous. In fact, you can win €0.40 per package received and delivered.
Here is what a Welco user earns each month, between 100 and 120 €/month:
Welco also limits income to €3,000/year.
Do I have to declare my income?
Although this is a salary supplement and not a real income, you must declare your income to taxes. All collaborative economy platforms are required to send your income to the tax authorities. On your tax return, the amount will then be pre-filled. Check that the amount is correct by going to the platform in question. Note that below €3,000 in income (and 20 transactions per year), you do not have to pay taxes.
The rules to follow to be a good neighbor-parcel
Like any collaborative economy platform, there is a profile rating system. As a private parcel service provider, you must ensure that you have a good rating. Indeed, to get as many parcels as possible and therefore earn more money, you must be selected by the recipients of the parcels. They can select you according to several criteria: your location, your availability and, as you will have understood, your rating. Here are the rules to follow to get a good grade:
Never open the package and store it properly;
Do not damage the package;
Respect the schedules set for appointments;
Be courteous and respectful towards the deliverer and the recipient.
Now, it's your turn to play !
If you are already a private parcel pick-up point, do not hesitate to share your experience in the comments.