Do you want to earn 1,000 euros quickly? Do you have an unexpected expense to settle? Do you want to increase your purchasing power? Or simply replenish your precautionary savings? Discover 15 tips for earn €1,000. In this guide, you will not find miracle solutions, only tried and tested methods.
You are ready ? Let's go !
Doing overtime
In some jobs, it's quite easy to earn more money: just work overtime. In some companies, it is possible to work overtime at night, on public holidays or on Sundays. Indeed, working on a public holiday or on a Sunday always offers a better rate of pay. If your box does not offer overtime on its own, do not hesitate to ask your line manager or human resources by giving your availability. If there is an increase in activity, they will potentially be able to think of you.
Get a raise or change jobs
Another way to make money is to get promoted within your company. Indeed, a promotion is often accompanied by a salary increase. Depending on the type of position you are going to get, you can increase your salary by €100 to €1,000/month. This will of course require you to be irreproachable in terms of work and to be suitable for the position that you have been offered. However, if after a few years you stagnate at the professional level, you can also consider changing companies. In particular, you can look at companies competing with yours, which will certainly be happy to welcome you. You can then negotiate your salary and why not, get +1,000 € on your salary.
Take a second job
Now it is more and more common to have a second job, which will surely allow you to get 1000 euros more each month. You can, for example, become a VTC driver on your own and earn money in the evenings and on weekends, or take another, more traditional, part-time job. If you don't want to move, you can consider finding work from home, I list some of them later in this guide.
Do you know that each year, more than 10 billion euros in aid are not claimed? Either through ignorance, or because the aids are too complex to understand, this is called non-use of rights. You may be missing out on money each month: activity bonus, RSA, CMU, CAF, family aid, student aid, etc. Fortunately, there are online tools that allow you to find out in a few clicks what social assistance you are entitled to. The State has created Mes-aides.gouv.fr, which allows you to assess your rights to nearly 560 aids. Go for it, it's free and it can earn you money!
Rent your property
If on the salary side, you are unable to get a raise or find a second job, there are other tricks to earning money. Just combine the tips below; you will certainly be able to win 1,000 euros. Thanks to new uses of the Internet and in particular the sharing economy, you can earn money in many ways. In particular, you can rent from person to person. Indeed, you can rent everything at home, including:
your accommodation:

for TV shoots,
for day meetings to professionals on Office Rider
per night on Airbnb

your car

you can even make a real business out of it, by buying several cars to rent them out

your box/cellar
your garden
your pool
your equipment/tools (mower, video projector, camera, raclette machine, bicycle, etc.).
Jobbing
Still thanks to the Internet and its new uses, you can earn money by providing services to individuals: this is called jobbing. You are going to perform a task for an individual for remuneration.
You can offer several services:
DIY ;
gardening;
home help ;
housework ;
mechanical ;
moving, etc.
If you want to make ends meet (in this way, I recommend this selection of the best jobbing sites. What is practical with this practice is that you choose your schedule (it is therefore compatible with a salaried activity) and you choose your hourly remuneration.
Carry out remunerated missions
Brands need to analyze how their products are displayed in stores, as well as the state of stocks; whether the promotions are well displayed, etc. For this, you have to go in person to the stores. Before, these brands paid employees to do it, which was very expensive for them. From now on, they go through paid mission applications and it is individuals who carry out this type of task. It's an easy way to earn money, which often consists of collecting prices, taking pictures of products and answering a questionnaire.
This trick allows you to earn between 5 and 15 € per mission. What is practical is that the applications geolocate you and send you the missions closest to you. You can therefore carry out missions depending on where you are. Let's imagine that you work in Paris in the XVe. On your lunch break, you can complete a mission; in this way, you will take advantage of your idle time to earn money, without spending more money on gasoline and without wasting your time.
keep animals
If you love animals, then you'll love earning money this way. You will be able to keep animals of a person gone on vacation or on the move. You will keep cats or dogs, mainly at your home or by going to your client's home. You can hope earn between 10 and 20 €/day and per animal kept.
babysit
If animals aren't your cup of tea, you can do babysitting. You will have no trouble finding clients, as parents often struggle to find childcare. You can ask around if people are looking for babysitters or you can register on specialized platforms.
Start an internet business
Thanks to the internet, you can start a business without a big investment. With a few hundred euros, you can start an internet business. You don't need premises, or buy inventory; the investment in money is low, but on the other hand, it will require a significant investment of time. You can work whenever you want, with just a computer and an internet connection.
On the internet, you can sell products via an e-commerce site. Here is a 100% free training if you want to get started in e-commerce:
>> complete free e-commerce training, worth €1497 at the base!
You can also create and earn money with a blog. It's about writing articles on a topic and building up an audience of readers. Then, you will broadcast advertising, make affiliation or sell your own products. Before you start, I advise you to train yourself by reading this book I make a living with my blog.
buy/sell
If you are a clearance store customer, know that these can make you money! How ? you will tell me. By becoming a promo hunter. It is a profession that has emerged on the other side of the Atlantic, which consists of finding interesting promotions in various physical stores and then reselling the products on marketplaces (mainly on Amazon). You will therefore buy a product to resell it online at a higher price.
It's a fairly simple craft to set up. All you need is a smartphone and Amazon's online shopping app. You will then scan product barcodes and see how much you can earn by listing them. If the product in question is interesting, you will publish it online and send the product once an order has been placed. You must of course have a little money to constitute the first stocks.
Sell ​​your services
You certainly have skills related to your work and/or your passion. You can offer these skills online and sell your services. For example, you can offer your writing, correction, translation, transcription, graphic design, video editing, web development and many other services… You can offer your services on a site like Comeup, for example.
However, if you do not have the skills and/or the time, you can delegate the performance of these services: this is called dropservice. Concretely, here is how it works: you will sell a service on a platform like Comeup, for example, and you will then delegate the performance of the task to a service provider who will charge you less for the performance of the same task.
Let's imagine you offer writing services: you are going to offer a text of 2,000 words at 60 € and you are then going to buy a text at 30 € from a service provider, generally abroad (Africa or Asian countries, most of the time). So you're not doing the work and you're giving yourself a margin. It works like dropshipping, except that you will be selling services and not physical products.
Give online lessons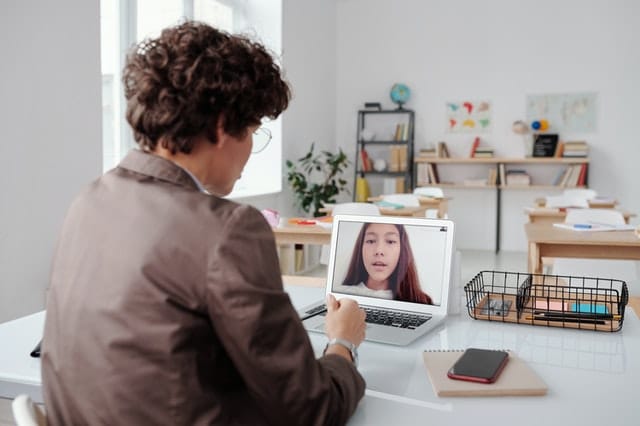 You certainly have skills related to your work, your training or your passion. Know that you can earn money with your skills by teaching online courses. You can give language, sports, music, leisure and even tutoring lessons. You don't have to be a teacher: anyone can offer online lessons, whether you're a student, self-taught, passionate, graduate or professional, you can offer online lessons.
Depending on your skills, you can expect to win between 20 and 60 € per hour.
Sell ​​your creations
If you are an artist who loves to create handmade things, you can earn money by selling your creations. On a platform like Etsy, you can sell jewelry, home decor, clothing, paintings, home products, and all kinds of art.
Sell ​​your documents
In the series "You can sell anything on the internet", you can even sell your documents! Yes, yes you read that right! Whether at school or at work, we regularly create documents: essays, review sheets, case studies, e-books, speeches, theses, market studies, standard contract, etc. On a platform like Pimido, you can offer your documents for sale. I have the example of a reader who earns more than 100 €/month by selling his documents. The great strength of selling documents is that you will publish your documents online only once, but it can be purchased a multitude of times, without limit in fact. Also, you don't need to deliver the client, everything is automated. Your job will therefore be to add as many documents as possible to earn more.